In order to bring the future of Electrical Distribution to the fast-growing Colorado Springs marketplace, we continually invest in our location and our team.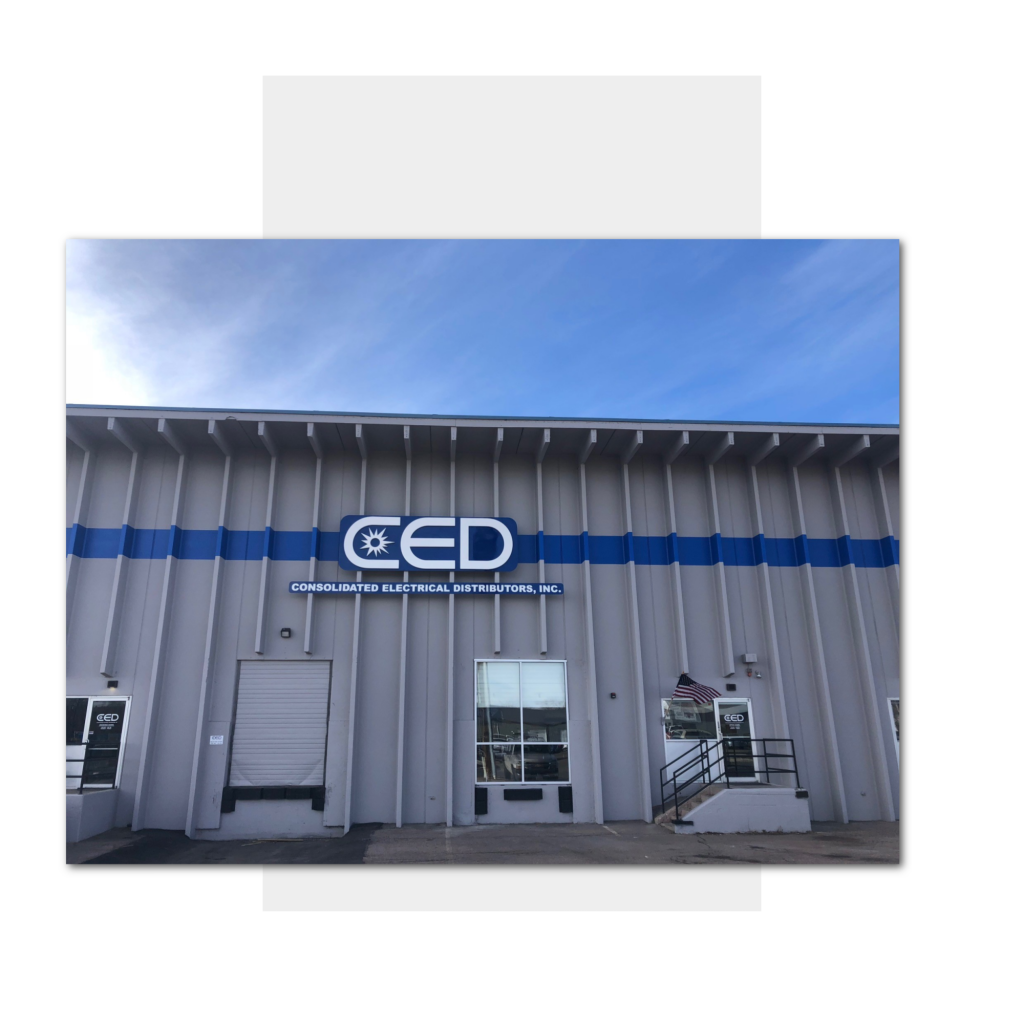 That's the way it was when CED started in 1957
Since its inception, Consolidated Electrical Distributors (CED) has focused on meeting its customers' electrical requirements – one customer at a time. Even though CED has one of the nation's largest electrical distribution networks with over 580 locations from coast to coast, CED still does business based on the needs of the individual. That's the way it was when CED began in 1957; and that's the way it will always be. CED's policy of "Service, Integrity, Reliability" is the driving force in every community served.
CED has maintained a leadership position in the electrical industry by consistently meeting its responsibilities and commitments to its customers, manufacturers and employees.

Training Space
We focus on customer training, specification training, job site efficiency, and training of our own staff to make sure we can accommodate all your needs. Talk to your salesperson to set up a customized training for your company today!

Snacks & Refreshments
We know that sometimes it's hard to grab a bite or a drink when you are on the go. You can always count on CED Colorado Springs to have a little something to pick you up so you can keep your day going and your business flowing.

Delivery
We will gladly deliver your supplies to any location up and down the front range. We have the perfect team to handle the logistics of moving your materials so it is one less thing for you and your team to worry about. Ask your account manager for details.

Apply Today!
CED thrives when we have a team of motivated, enthusiastic individuals working at each of our locations and ensuring quality service at every level, and we're always looking for more to join the team.
Email your resume to :
ekusterle@ced1125.com
"Great service, very easy and friendly to deal with"
"Always such helping folks, if they can't get it they will tell you who can"